It's anutha belated photo recap post. This time from
Gifted da Flamethrowa
's release party for the excellent
Street Symphony
- an album that was one of my
top 5 faves from 2009
.
Here's the rundown:
All photos by Sketch the Journalist
DJ Primo
kicked things off with a spin set that included video mixes and kept the crowed entertained while we waited. (Has a Christian hip hop concert EVER started on time?)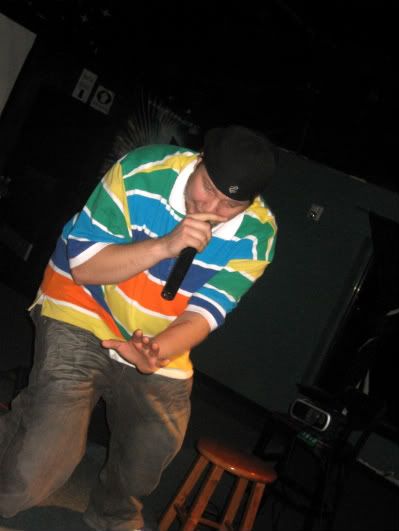 Trevor Lee
was MVP of the night - running sound, performing, and acting as a hype man for everybody.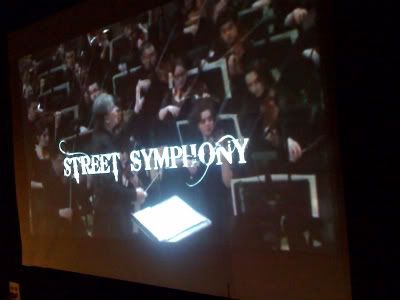 Here's a still shot of the dope
Street Symphony
video that
Primo
hooked up to run in the background of the event.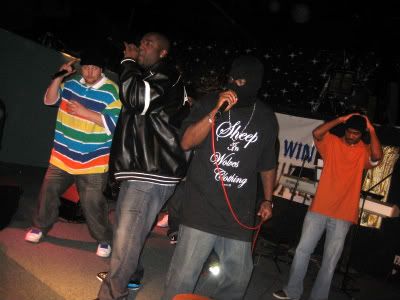 Von Won
and the
Sheep in Wolves Clothing
fam rocked a set with some ski masks. Tracks included "Bow Down," "Jesus Lives" (peep the official video
here
), and "Game Time."
Von addressed the crowd and informed us that Gifted and his fam were on the way. Apparently Gifted caught a legit flat tire during his travels that delayed him for about two hours.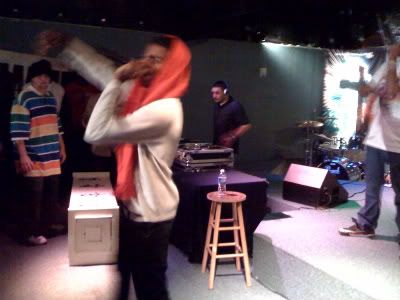 Gifted's son,
Young Anointed
aka Y.A., flexed his freestyle skills upon arrival. Kid can flow.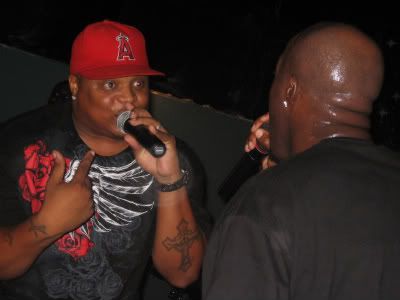 Gifted da Flamethrowa
finally hit the stage to perform some new tracks (like
"Free Us" feat. Bishop Lester Love
) and a few throwbacks including his "66 Ways" jawn.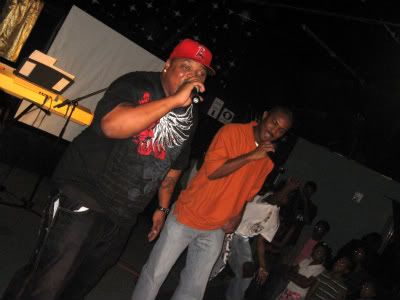 And of course, he had to bring up
Denzil
for that dancehall-tinged "Hands Up" jam. (Peep the official video for that
here
.)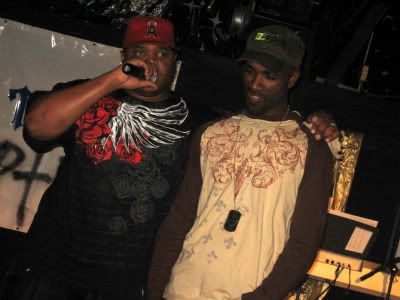 Gifted also gave props to
Pastor Mukes
who helped him grow spiritually and as an artist with
Bound 4 Glory Records
.
Through gold teeth and a think New Orleans accent, Mukes gave a message about that value of Christian hip hop and said that if God can speak through a donkey, He can speak through rap music. After all, the Enemy uses it. We just have to take it back and speak life.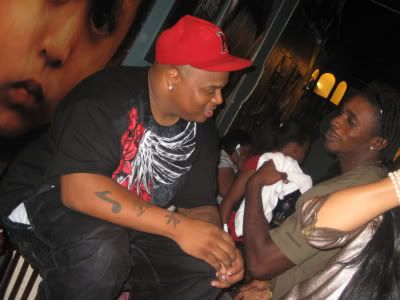 Afterward, Gifted kicked with friends, family, and fans.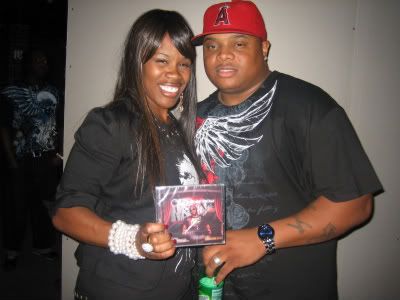 And showed off the new CD with his beautiful bride (and femcee)
Zeeda
.