H-town's neo-soul/hip hop songstress
Yunek
knows how to throw a party. The event to celebrate the release of her debut CD,
Exodus
, was a top-notch affair. Here's the rundown.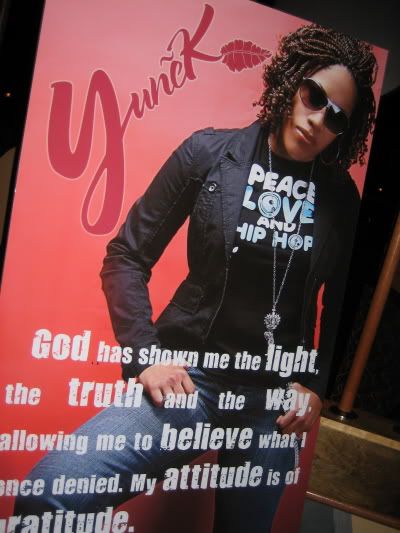 Fly poster/banners greeted you from the jump.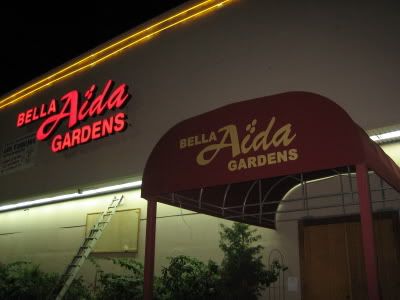 Bella Aida Gardens was the spot. It's got a nice flavor inside with dance floor, lights, bars, and cozy curved booths.
Yunek did it up too with
free
admission
and
food
for
all
the guests. How often do you get that?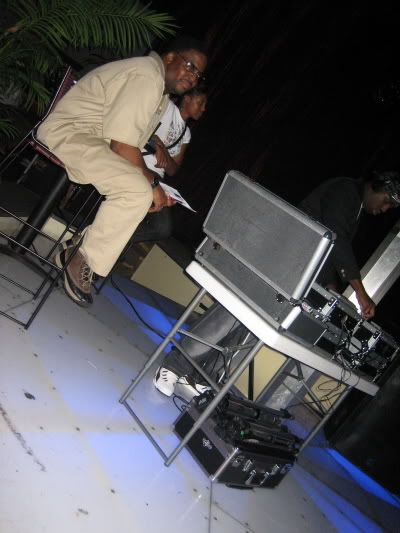 Michael "Praiseman" Washington from 92.1 Praise radio was the evening's master of ceremonies.
Strill Trill Christians set off the performance sessions.
Dawn and Ed Grice were in the spot.
These krump dancers got hype early.

Zeeda and Gifted from Bound 4 Glory Records showed us how to "Rock N Roll."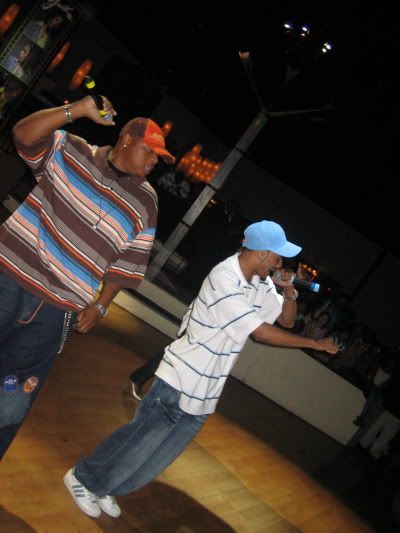 B4G's Proz asked folks to "Stop Yappin."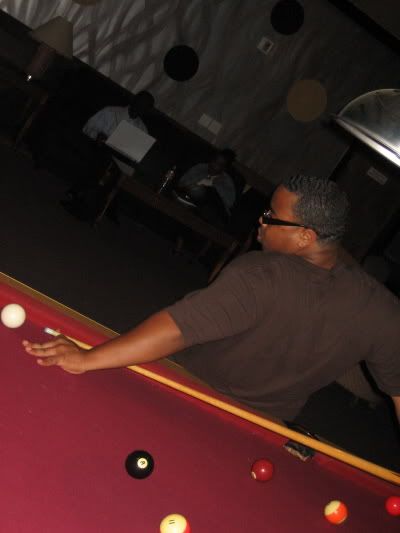 Austin's B.L.U.E demonstrated his 8-ball skills in the VIP room.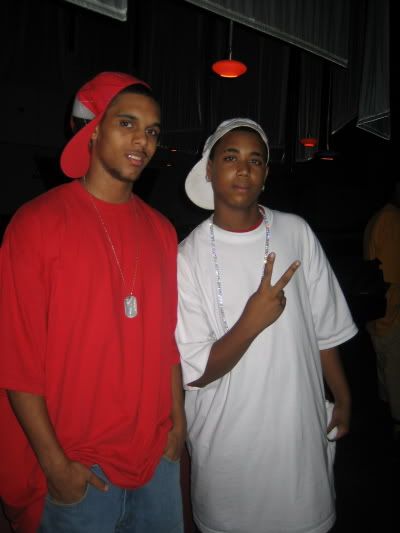 Ace/Deuce showed love. Don't the chain look like Skittles?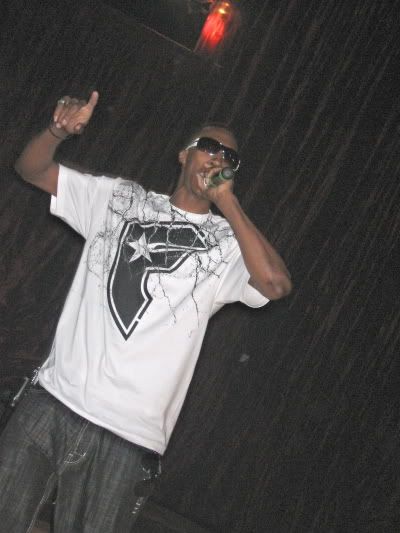 Young Disciple rocked the stage.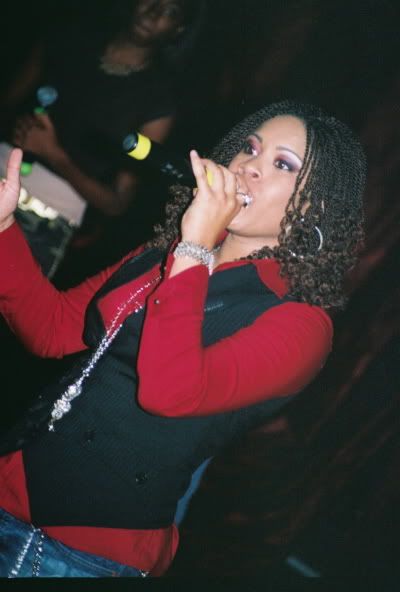 Finally Ms. Yunek took the mic. (This would be the first of at least three great wardrobe changes. The gal's got style!)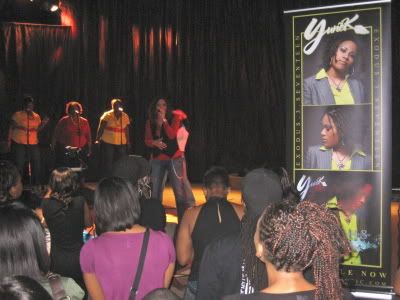 Crowd shot.
She emotes soul, no?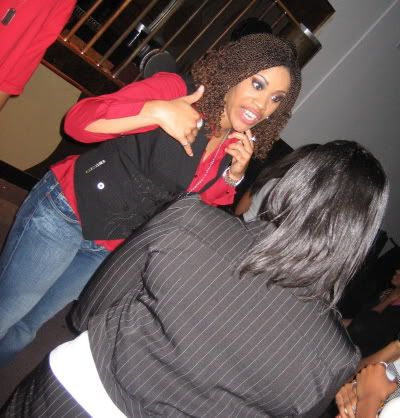 After performance set #1, Yunek visited with her friends, fam, and fans. Judging by her hand motions she needs some of y'all to give her a call.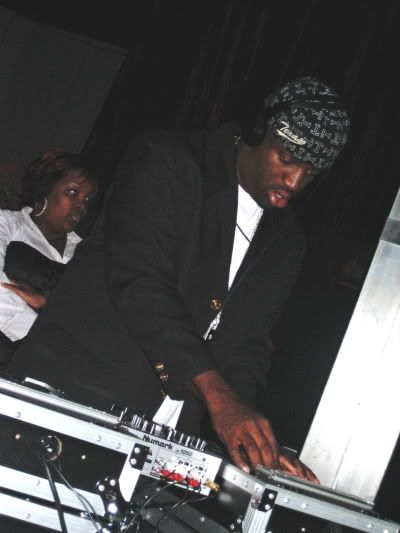 DJ Wiz manned the wheels of steel playing a lot of contemporary praise joints (think: Shei Atkins & Mary Mary) for the upscale "grown & classy" crowd. [Can we get a little more local holy hiphop though?]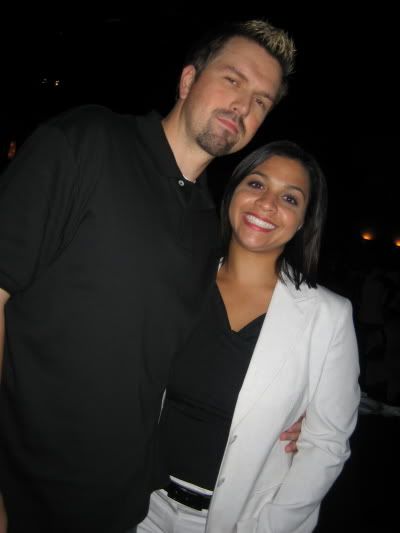 Tre9 and his wife Maria were there to show support.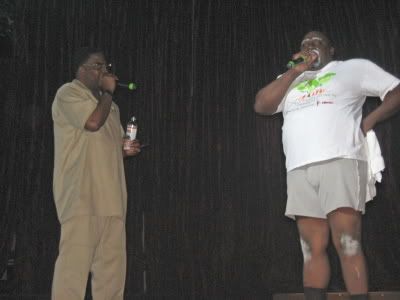 Praiseman and Deacon Doright (aka D-Rock) entertain with a little skit.

Even H-town's HHH vets came out to show love. Blackseed (Secta 7) and Stephen Oran (aka Stikk) were in the building.
Twin & Goldenchild of S.O.M. kick it with Much Luvv producer Sypreme.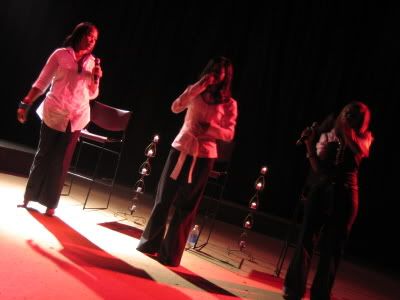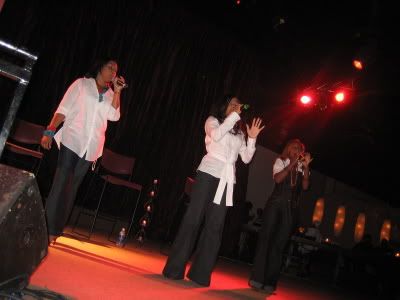 The ladies of Blase brought their A-game of smoothed out R&B.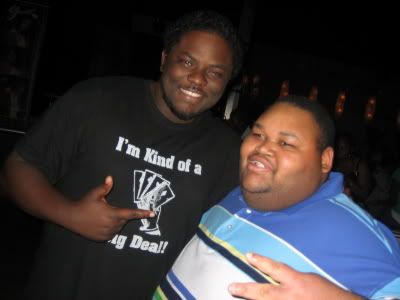 Paid-N-Full's Marcus with major HHH supporter Bigrims.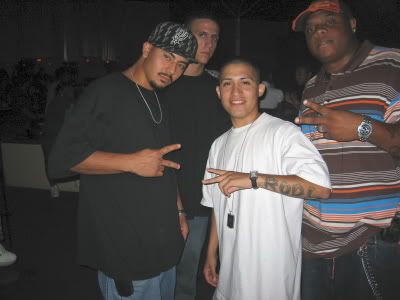 Philip, Lita Rodi, and Gifted chunk the deuce.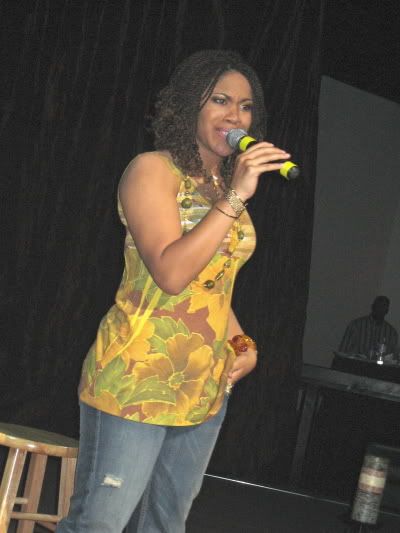 Yunek returns to the stage.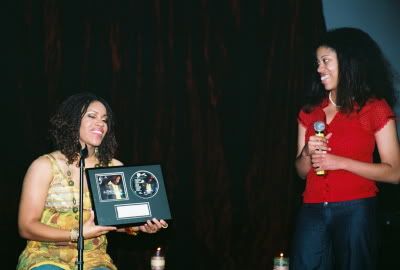 Our gal receives an honorary plaque from her big Sis(Nerd). I would've never guessed they were related...
Ms. Yunek on the m-i-c. They also shot the video for "Have You Ever" while we were there but D-Rock made sure nobody had cell phones or cameras out to leak the copyrighted material so I don't have any good shots of that stuff out of respect for their wishes. Although I could be breaking some exclusives..... LOL!

Q, J-Harrison, and B.L.U.E warn me about taking too many flix for the Internet.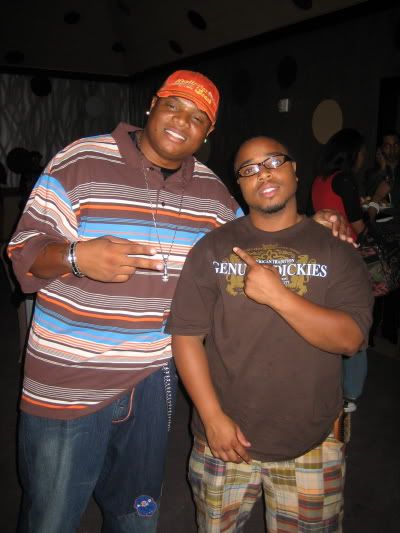 Gifted was apparently in every shot of the night. Here he is again snuggling up to Lil Bleezy.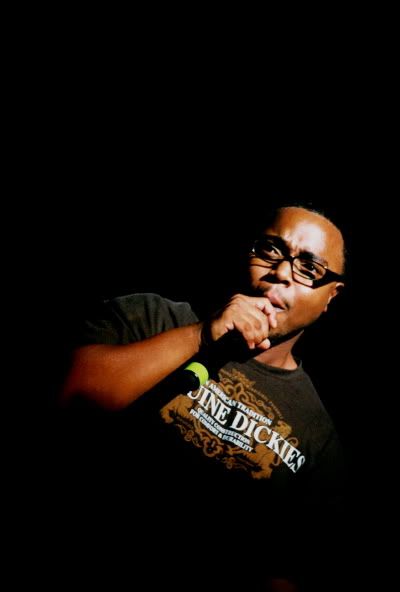 I loved this shadow shot of B.L.U.E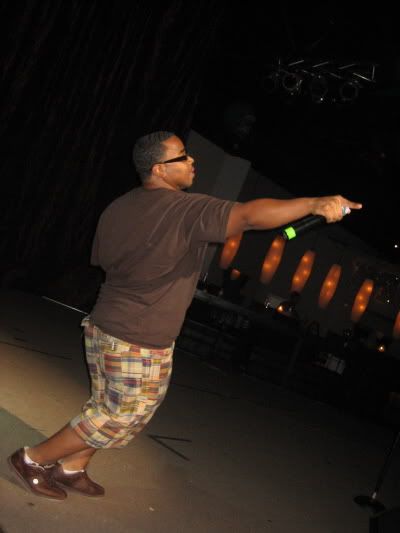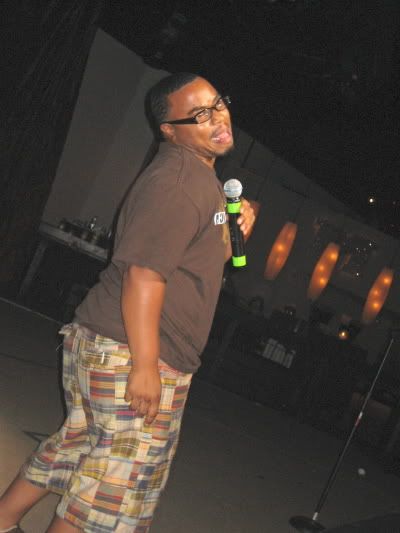 There he is with the wicked facials again. My pics don't always communicate their value, but this stuff really adds to his stage show.

He also had some sound problems due to a "greasy CD" he gave the man behind the boards. Nonetheless, dude KILLED it by spitting his stuff acapella. Seriously, his lyric-only performances work dope as spoken word.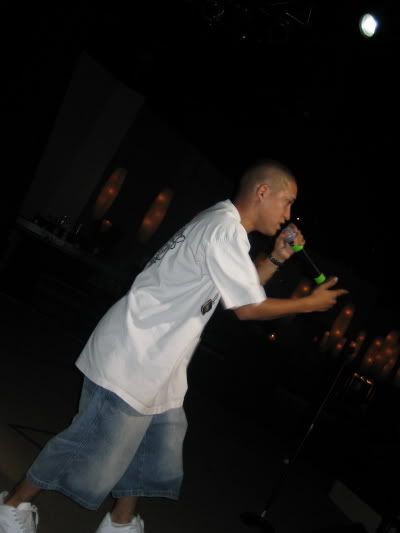 Lita Rodi closed out the night with a quick, yet energetic, set.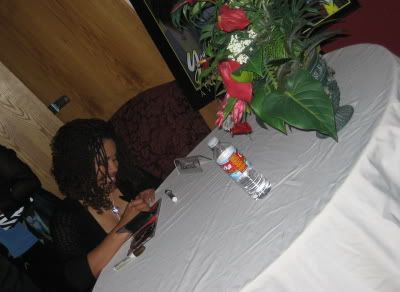 At the end of the night Yunek signed autographs and thanked her fans for coming out and showing love.

The
Exodus
project is super-nice. If you're looking for a soul-bearing artistic joint on the Alicia Keys/Beyonce/Lauryn Hill vibe listen to samples and pick up a copy
here
.
*****************************************************
And here was the commercial she ran on BET to promote the event:
Yunek's Album Release Commercial
Add to My Profile
More Videos