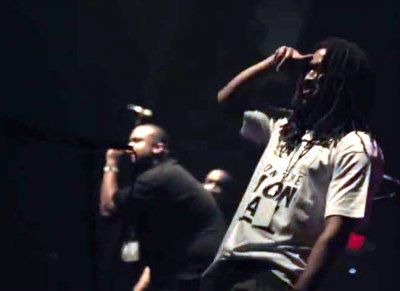 Worship artist and CCM radio mainstay
Jeremy Camp
created a video recap of this weekend's
Bubba's Bash
concert that raised funds for the Bubba Watston Medical Clinic in Livayo, Kenya.
The megaconcert was
organized by PGA golfer and 2012 Master's Tournament winner Gerry "Bubba" Watson
and showcased mostly Christian hip hop acts - including Houstonian and recent Rice University graduate
Ronnie "Reconcile" Lillard
. Look for his white tee and swinging dreadlocks starting at the 2:15 minute mark.