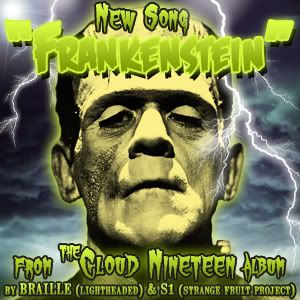 Just in time for Halloween, peep the new joint from Braille Brizzy and S1 (Strange Fruit Project). You'll remember their classic jam "Blessed Man" off the "IV" record.

And no, it ain't a joint celebrating demons, pumpkins, and candy. Download your copy here and dig into the metaphor.
"Doctor, doctor / you strapped me down and made me awkward / now I walk with a crooked posture / I am not your experiment / stop messing with my appearance and interferin' with my ability to know God and fear Him / Liar! I am not a monster! / I was not created to be a gangster or robber! / We were not created to be hustlers and strippers / killin' our enemies and pouring out liquor"