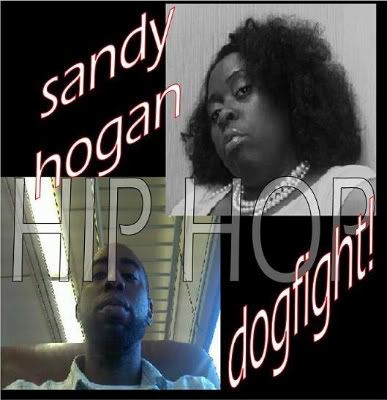 FREE
leak for your weekend from my man
dogfight!
and his friend Sandy Hogan.
Here's the rundown from Tope himself:
So me and Sandy got in the studio, played around with one of my old songs and this is what it came out. She's a natural. Old School hip hop at its finest. We didnt get to finish it up like we planned on yet so it's just an unmastered rough mix. Thought you would like to hear it. Look out for the completed version soon.
Download your copy
here
for a limited time only. (Seriously!)