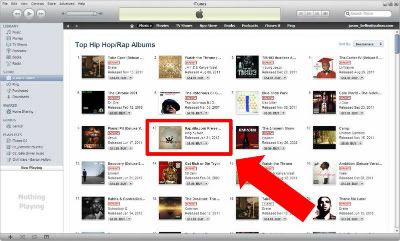 Walking what they talk, a collective of Christian MCs and producers will be using profits from their new compilation album to raise funds for an African school. At the time of this post, it is ranked #10 on iTunes' Hip Hop/Rap Albums sales chart.
The project, titled
King Kulture
, contains never-before heard tracks from artists like
Lecrae
,
theBREAX
,
Braille
,
Sho Baraka
, and
GRITS
. It was organized by the popular gospel rap hub
Rapzilla.com
and will benefit Ecole de la Borne, a school started by the site founder's missionary grandparents.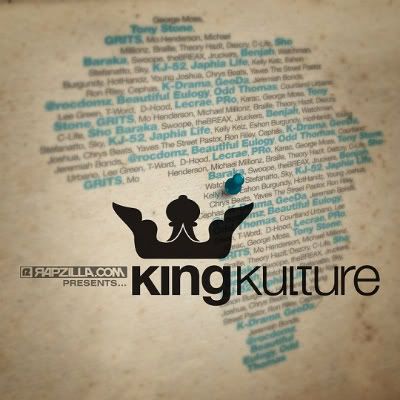 "The literacy rate in the Congo is 66% versus 99% in the United States," Rapzilla co-owner and editor-in-chief
Chad Horton
said. "We're doing a project that is going to benefit people there who haven't been afforded the same opportunities that we have."
Track Listing:
1. Welcome to the Kulture – George Moss (produced by Tony Stone)
2. Beautiful Thing – GRITS (produced by Mo Henderson and Michael Millionz)
3. Lift Up – Braille (produced by Theory Hazit)
4. Faith – Dezcry (produced by C-Life)
5. Get Wise – Sho Baraka (produced by Swoope)
6. Breaking Out the Box – theBREAX (produced by Jruckers)
7. It's Going Down – Benjah ft. Watchman, and Stefan Otto (produced by Benjah & Sky)
8. Drop It On Em – KJ-52 ft. Japhia Life and Kelly Kelz (produced by Tony Stone)
9. Nothing For Us – Eshon Burgundy ft. HotHandz (produced by HotHandz)
10. Fight On – Young Joshua (produced by Chrys Beats)
11. Beautiful Struggle – Yaves The Street Pastor ft. Ron Riley (produced by Cephas)
12. Don't Leave the Dash Out – K-Drama (produced by GeeDa)
13. Stop – Jeremiah Bonds (produced by @rocdomz)
14. King Kulture – Beautiful Eulogy (Braille, Odd Thomas, Courtland Urbano) ft. Theory Hazit and Lee Green (produced by Courtland Urbano)
15. Bars – T-Word (produced by D-Hood)
16. New Shalom (Dubstep Remix) – Lecrae ft. PRo (produced by Karac)