The good folks over at
Illspot.net
just published my interview with
former G-Unit member
Whuteva
about his upcoming gospel rap album and the steps he's taking to avoid being pegged as the next
Pastor Ma$e
.
Here's your teaser and link:
See if this sounds familiar…

A young New Yorker teams with a childhood friend to become a rap star. With links and support from a multi-platinum producer, he seemingly hits the "Big Time" with nationwide tours and television appearances. Then, at what some would define as the height of his celebrity, he finds God and steps away from the game.

Our Yankee friend withdraws for a season to develop spiritually, often blaming his former hip hop lifestyle as a tool of the Enemy.

Later, the MC returns to the mic with a goal to infiltrate the mainstream market with a clearer head and cleaner tongue. Although not taking an evangelistic approach to his lyrics, when asked, he points to the God-man of Jesus as the reason for the change.

Is Whuteva the new Murda Ma$e? Can Desmond Douglas avoid some of the pitfalls that have seemingly haunted Mason Betha's post-salvation public image?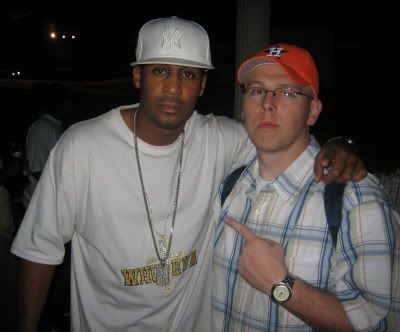 Continue reading
here
.