Tardy but still relevant, here are my five (or so) favorite Christian hip hop albums of the last year. I'm so done with ratings and don't wanna see anyone brag over getting a rank number over someone else, so these are just going to be presented in chronological order.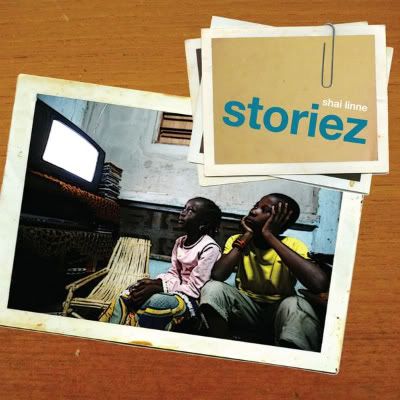 shai linne – Storiez
Lampmode Recordings
I believe this was actually released in November of 2008 but I listened to it mostly in 2009.
Storiez
is a perfect mix of theology and art where
shai
utilizes a parable approach to getting his message across.
As the title implies, each track tells a story and wholeheartedly pulls the listener into the narrative. shai flexes his MC side too with an alternative rhyme pattern on "Passover" and slays me with the simple, yet poignant, "children's" tale "Penelope Judd."
Further proof of how much I dug this project: I bought a copy to give to my former pastor as his first introduction to Christian hip hop. If for nothing else, I figured he'd get a kick out of the biographical "Spurgeon."
Buy it now from The Bus Shop
Thi'sl – Chronicles of an X-Hustler
X-Hustler Music
Fierce. This album is the antidote for the poisonous, yet flashy fairytales spun by mainstream acts like
Rick Ross
.
Thiz
shares the truth about a host of issues ranging from the crack epidemic ("I Hate You"), fatherlessness ("Daddy Did Me"), and urban violence ("Picture on a Shirt") without glamorizing or glorifying anything other than the redemption from those things he found in Christ.
Beats and lyrics are raw, uncut, and feel 100% real. In fact,
when I interviewed him for Tha Message Magazine
back in August, we both (only half) jokingly compared it to HBO's critically acclaimed series
"The Wire."
Again, another album that truly paints pictures with words.
Buy it now from The Bus Shop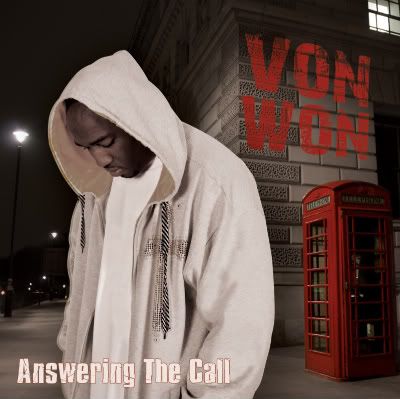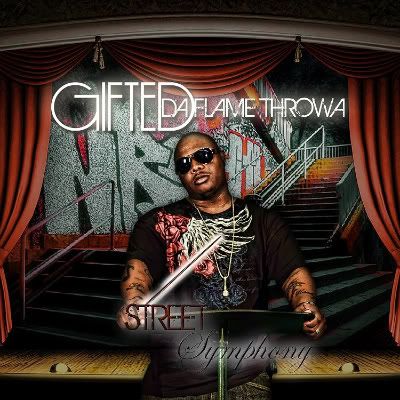 Von Won – Answering the Call
Gifted da Flamethrowa – Street Symphony
Much Luvv Records
Because I've seen them perform together so often, it's hard for me to mentally separate these two artists so I'm going to make an exception and put them both into this one slot. I know (and have known) them personally for several years which makes the fact that I actually like these albums all the more enjoyable.
That hasn't always been the case though. The first music I heard from
Von Won
and
Gifted
was somewhat lackluster. But with
Answering the Call
and
Street Symphony
, I'm a full blown fan of each.
As I mentioned in
my review for DaSouth.com
,
ATC
finds Von a more mature believer, a fiercer MC, and a better manager of beats and hooks. His strength is in his seamless transition between singing and rapping – often in the same song. "Thief in the Night" exhibits the flavor of his Caribbean roots while "By Any Means Necessary" is an example of the Houston-freestyle flow that will excite fans of the Screwed Up Click.
Gifted showed an improved ear for tracks and choruses too. Merging the flavor of his New Orleans roots with his current H-town residence,
Street Symphony
shows confidence and talent. There's creative wordplay, extended metaphors, and a demonstrative love for the art of hip hop here as well.
Both projects make for fun, high energy listens.
Buy Answering the Call now from The Bus Shop
Buy Street Symphony now from The Bus Shop
Sojourn – Sojournalism
Hip Hop Is Music
Really,
Sojay
just makes it sound too easy. This
Future Shock
veteran was always dope, but on
Sojournalism
he gives the appearance that being a true MC is absolutely effortless. It's not.
The backgrounds pop, his voice booms, and he's saying something of substance in every lyric. A line that particularly caught and stayed with me had to do with him changing out his cell phone wallpaper photo from a mic and headphones to a picture of his unborn son. Similar, mature imagery is brought to topics like blood diamonds ("Fools Gold"), being a Christian with a platform ("Solutionists"), dealing with industry woes ("Art Verses Commerce"), and the internal battle of flesh versus spirit ("Civil War").
This joint is just plain beautiful.
Buy it now from The Bus Shop
Wit & Dre Murray
Independent
Wow, did this thing come out of nowhere! I mean, I'd seen the Tweets from both
Wit (of the Frontlynaz)
and
Dre Murray
about the project, but I certainly didn't expect this.
Like many, I heard it was going to be offered for free and thought "mixtape." But once I downloaded it I discovered a full
album.
And a really good one at that. No wack remakes here – all original production. Note I didn't just say beats. Wit put his foot in this and came out with a concept album that reminds you of
Kanye's
better days and
Lupe Fiasco's
"The Cool."
I've listened to it several times and am still not certain I've nailed the full story. But I kind of like the ambiguity. What I take away from it is that it's an illustration of the futility of sin and the sort of empty life it will leave us with if we continue to indulge our selfish desires.
Listen intently as Murray shares the pain of a broken relationship with his girl ("Spazz Out") or about the pointless of drunken excess ("2 Steps"). Dre brings it too – with patterned flows that weave a narrative thread and still reveal a poet who enjoys his God-given talent.
Although I appreciate the free gift, these guys need to know this is a project for which I would have gladly paid full price.
Download it now from DaSouth.com
Honorable mention:
Teddy P - Word & Deed
Independent
Philly producer/media mogul
Teddy P
gathered his friends for this quality album that took me back to the day when I first heard
Mark of the East
and the debut of
Corey Red
. There is solid, birthground styled backgrounds along with instrumental tracks that just carry a creative vibe. It's another that you should definitely give a spin – particularly since he's selling downloads of the full thing for just a simple buck.
Buy it now from Teddy P
Your thoughts?