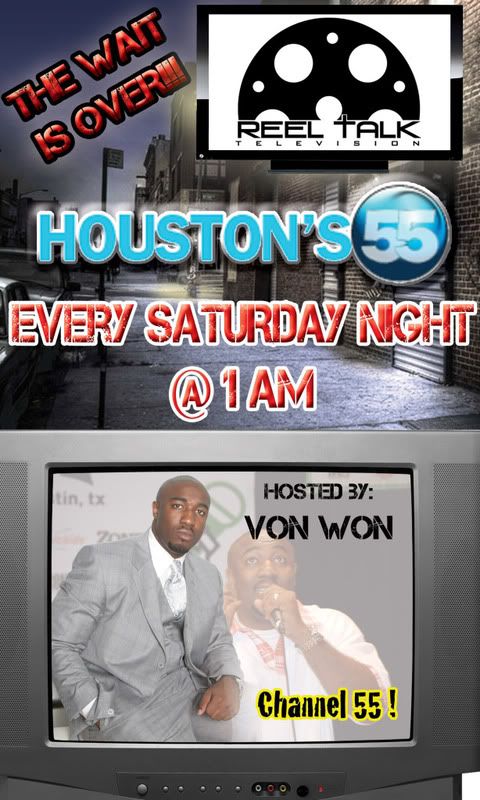 As I've said before, within the last year Christian hip hop has stepped its music video game up considerably. Problem is, most of these golden nuggets seem relegated to the Internet. My man
Von Won
in H-town wants to change that.
He's got a half hour
Reel Talk
video show that runs on Saturday nights on an over-the-air station here in Houston. It's got a good time slot for its target audience of unbelievers and is well produced. Problem is – he needs your flicks.
If you've got a hot clip you want to get some play in the nation's 4th largest city, send your .MOV, QuickTime, or DVD to
reeltalkworldwide@gmail.com
.