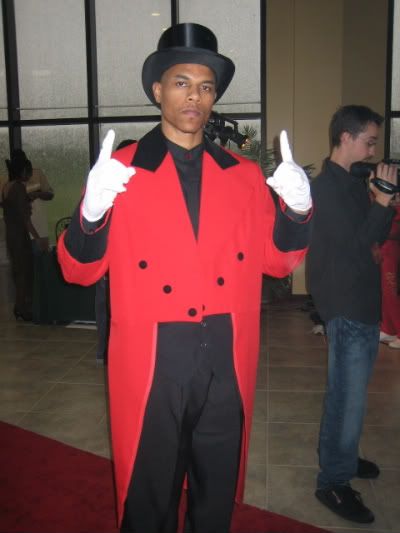 Photo by Sketch the Journalist
Adhering to a hip hop tradition of mixtape-style remakes of another artist's work, gospel rapper
CY
has recorded and released his version of
Pro
's "Where You At?" The new song is titled "Technology" and offers a Christian perspective on modern entertainment.
In
January
, rapper/producer Pro released vocal and instrumental tracks from his recent album
Blackout
for
free
to fans and independent artists. His online message specified that anyone could use them for hooks, mixtapes, and demos so long as proper credit was given and it was not for commercial gain.
"This was a phenomenal gift from Pro," CY said. "It really speaks highly of his professionalism and provides me a great opportunity to jump on another hot track."
CY sampled the beat offering and selected the "Where You At?" instrumental for his remix. His subject matter provides a warning for Christians and non-believers who mindlessly consume unwholesome entertainment that influences their lives.
"Technology has just made it so easy for any of us to absorb music, movies, and websites that ultimately starve our souls," CY said. "You've got pornography and violent video games teaching kids how to rob and rape and many people don't even give it a second thought because they'd rather sit in front of a computer screen than a book page."
CY said he's not against technological advances (which would be obviously hypocritical given the nature of this remake process), but wanted to help his audience realize how it, combined with the wrong tools, can harm their spiritual growth.
Before this project, CY was unfamiliar with Pro's work and did not listen to any of his music until his own version was complete. Now, the two share a common piece of art.
"I really liked what CY did with my track," Pro said. "It's a solid message that many people need to hear and it's always interesting to hear how another MC interprets your work."
The song has been released to record pools and radio DJs. In 2009, CY's album
Circus World Event: The Ringleader
will be distributed nationally and be on store shelves on
July 14
.
You can listen to "Technology" at
www.myspace.com/cyofmuchluvv
To hear the original version of "Where You At?" and learn more about Pro visit
www.mynameispro.com
.