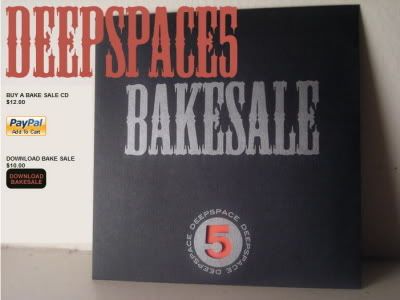 This settles it.
deepspace5
is one of my all time favorite hip hop groups and "Bakesale" is another stellar effort.
Get it if you ain't got it already. All proceeds from the album will be used to record the DS5 Three project.
Buy "Bakesale"
$12 (physical with the cool cover art) / $10 (download)
It's cookies!
Related:
My review
of their last album.