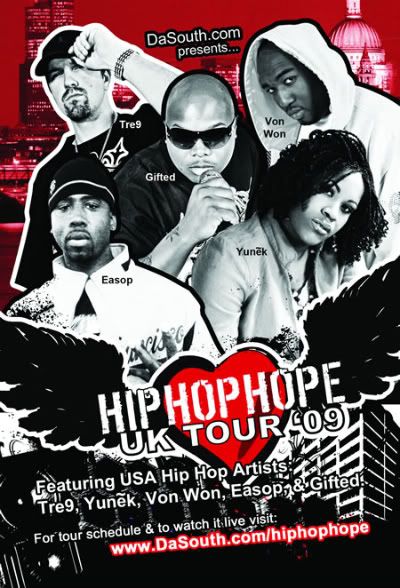 Tre9, Gifted, Yunek, Von Won, and Easop
are in Rotherham, England this week for a mission trip. This is his third year there and this time around he's blogging about the trip so you can read, watch, and pray along.
Keep up with it all (journals, photos, videos) right
'chere
.