Galveston County, Texas was hit hard by Hurricane Ike early in 2009 and has not yet been fully restored. In his hometown of Houston,
Tre9
witnessed firsthand the damage the storm caused and the recovery process that took place. However, Galveston took the full force of the hurricane, was devastated by the damage, and is still trying to pick up the pieces.
On Friday, May 8, 2009 a benefit event for this tragedy will be held at Moody Gardens Convention Center. It will kick off with performances by Christian rappers Tre9 and
Von Won
around noon. It will also be blessed with empowering messages by featured speaker
Bishop T.D. Jakes
and end with a concert by
Fred Hammond
and his choir.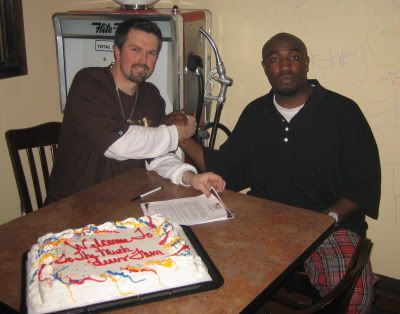 The Galveston County Hope Benefit will be a full day of seminars focused on health, relief funding, self empowerment, and financial literacy.
"When I was asked to sit on the planning committee and to represent for Christian hip hoppers on stage, I had no reservations," Tre9 said. "We must be in the community representing Jesus through genuine service whenever we are afforded the opportunity - especially in tragedies that hit so close to home."
This event has been planned to reclaim, rebuild, and restore those churches, businesses, and families that are discouraged during this difficult time and that are identified as not having the necessary funding to repair damages caused by Hurricane Ike.
The mission is to provide an atmosphere that will enhance public and private sectors while stimulating the economic structure for Galveston residents. This event will enrich the community while promoting and demonstrating the power available through unity and compassion.
Many churches of all denominations that have incurred severe damage during Hurricane Ike will probably never be able to worship in their facility again. Even though churches and businesses were insured, many policies did not include surge protection and will not cover those losses.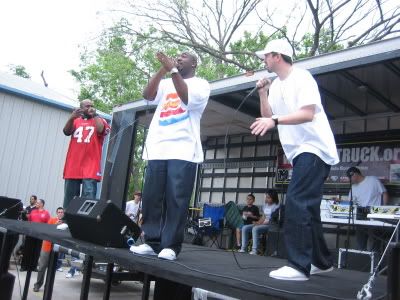 "If I can grace the stage, doing what God has called me to do, and know that the revenue is being generated for such a need, I am more than willing to serve," Von Won said. "It is opportunities like this which make me glad to be a gospel rapper."
Proceeds from the event will be distributed by the fiscal agent of Galveston County Hope: FUUSA (www.FUUSA.org), a 20-year-old Houston community-based 501(c)3 non-profit agency that serves adults and at-risk youths in Harris and 12 surrounding counties.
On site, there will also be multiple collection locations for those who are wishing to donate through both financial support and supplies to the churches of Galveston County. For more information visit www.galvestoncountyhope.com.