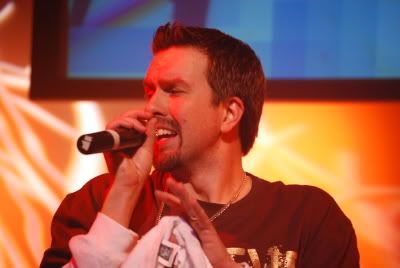 Tre9 @ Fellowship of The Woodlands by JT Patton

Much Luvv CEO
Bobby "Tre9" Herring
finally gets to be on his own label's radio show!
If you've ever wondered why he invites mainstream rappers to his
All Eyes On Me Awards Show
, why he calls himself a "hip hop missionary," or what he might have told
Lecrae
backstage at SXSW, then you owe it to yourself to hear it all straight from the dude's mouth.
Download your (free) mp3 of the show
here
.
RELATED:
I was interviewed on the show (before Tre)
here
.