S1 (brown shirt) & Braille (tan shirt) brought the Cloud Nineteen Tour to Houston on 03/23/09
Still playing blog catchup, but here are some flix and commentary from
Braille
&
S1
's Houston stop on the "Cloud Nineteen" tour at Fulcher Mission near downtown.
This was just two days after SXSW and the final show on this tour so they were both understandably beat. Still, both Braille and Symbolyc One really showed their hearts and shared their time and story with the small crowd of teens.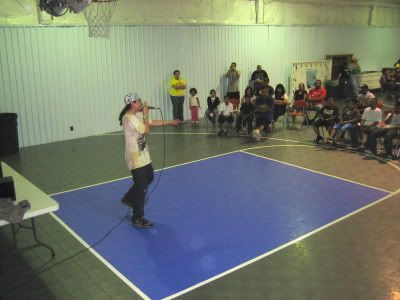 A small crowd & sound system ain't a problem for the down-to-earth Braille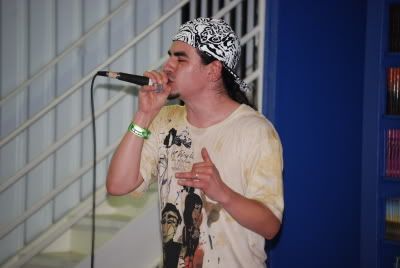 Braille Brizzy performed tracks like "For Life," "Fill It In," and "Blessed Man."
H-town representatives in da building.

From left to right: Sketch, DJ Millhouse aka Noe (Fulcher Mission director), dogfight! (The 832 Movement), Enock (formerly of Cross Movement/Much Luvv), Felix (Coffee Pickers), and Pastor Jason.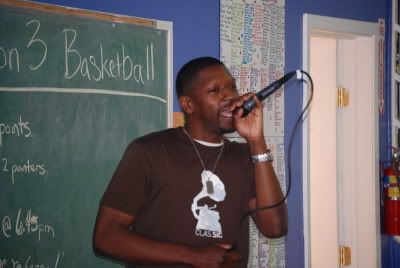 S1 played hypeman to his silky smooth "Cloud Nineteen" beats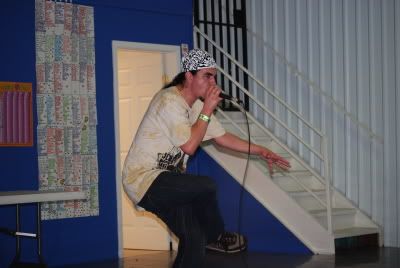 Braille rappin' hard on one leg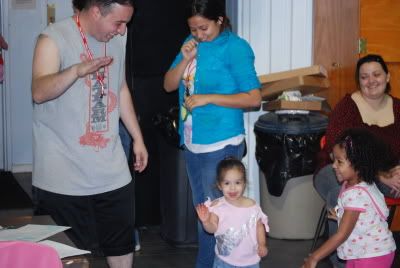 Noe getting the kiddies hype.

That's his daugher Mia in the pink & silver and Enock's daughter Jana in the pink & white.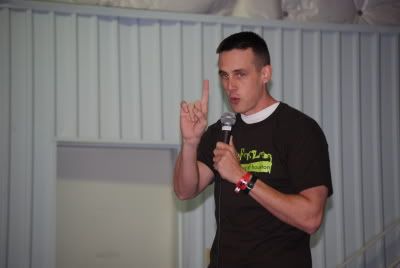 Pastor Jason Hess closed the night with a message about God's grace when you encounter "Big Stuff."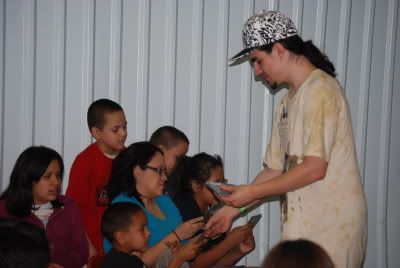 As they've been doing at EVERY SINGLE show on the tour, Braille and S1 gave out FREE copies of their "Cloud Nineteen" album.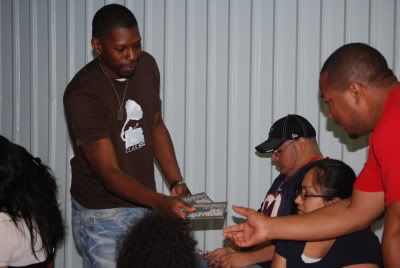 So far, Braille & S1 have given out almost 5,000 copies of the album.
Their goal is 30,000 and Braille told me they almost have enough donations for another print run of 10,000. They're giving these out at tour stops at churches, youth centers, prisons, and community events.
If you'd like to donate to the cause (like I did) and keep up with this movement, log onto
www.itsnineteen.com.