This weekend
Von Won's
"Real Talk Ministries" held its first
Holy Hip Hop Hoopz
game at Faith Assembly of God in Pasadena, TX. Dozens of local gospel rappers laced up the kicks, donned a black or white tee (no shirts vs. skinz with ladies in the audience and on the court), and got their game on.
In between (and even during) quarters, artists took the stage for quick-hit single performances and a soundman spun additional Christian rap jams. It was a great time for H-town's HHH community to build relationships with each other outside of music and engage in some friendly athletic competition. More details below.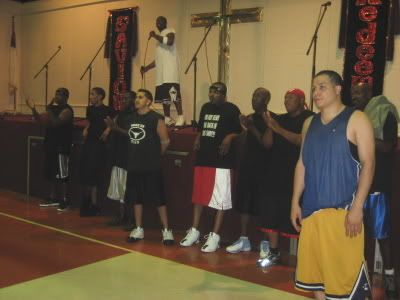 Representing the Black Tee Team:
• Chizzle (Soldiers On a Mission)
• Gifted (Bound 4 Glory Records)
• Mukes (Bound 4 Glory Records)
• Sypreme
• Young Disciple
• Twin (Soldiers On a Mission)
• Minister Max
• Yunek
• RBS
• Richard Hollis
• Boyce (Soldiers On a Mission)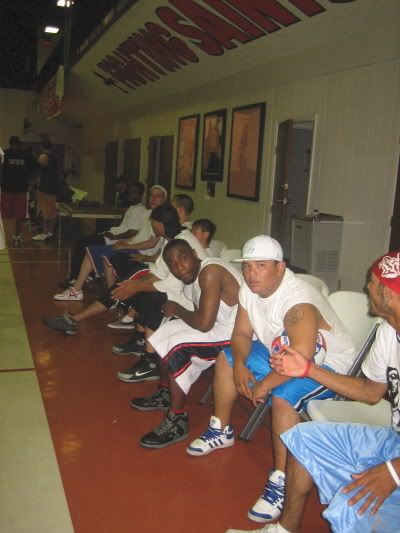 And sporting the White Tees:
• Tre9 (Much Luvv Records)
• Jeff (Soldiers On a Mission)
• Von Won (Much Luvv Records)
• Testimony
• Prozpera"D" (Bound 4 Glory Records)
• ColCutz (Much Luvv Records)
• Manifest
• Corey da Child of Christ
• Yung Annointed (Bound 4 Glory Records)
• DruZu
Gifted
running pre-game lay-ups.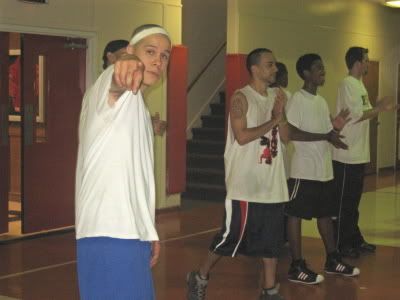 Jeff
tellin' me the White team is gonna win.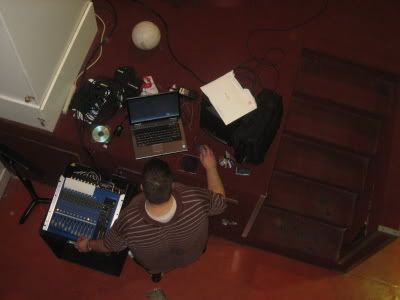 The sound man played the classic Chicago Bulls theme for the intro and later spun stuff from FLAME, Tre9, Lecrae, Von Won, SOM, and some bad "mixtape" remakes.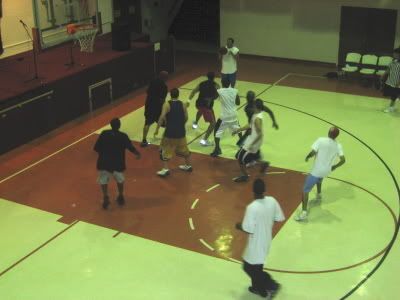 Testimony
goes for a three pointer.
A new cat I just met that night named
Fisher Of Men
had a quick set between quarters.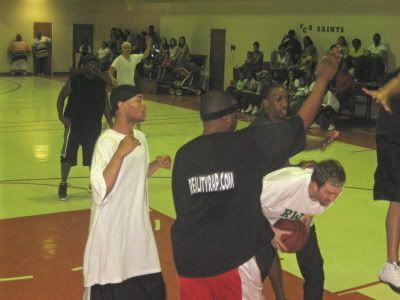 Tre9
in the low post about to throw bows. He might've been the only white dude on the court, but he did have a height advantage over most.
Twin
tries to get "And 1."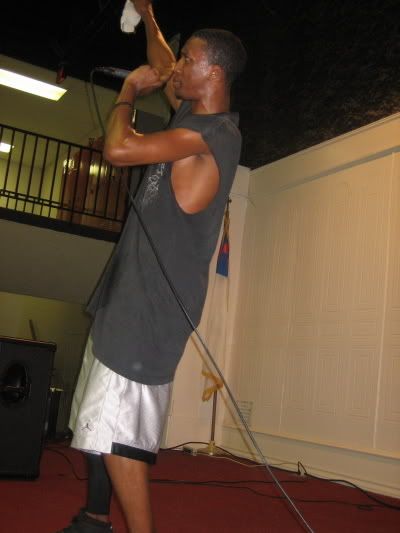 Young Disciple
did the half time show. As the sweat might indicate, dude came right off the court and onto the stage. He also had a breakaway dunk during the game (and got rejected by the rim on another one later - but I can't say nuthin' with my limited hops.)
Here's the quarter by quarter scoring breakdown through three:
1Q
White: 25
Black: 17
2Q
White: 32
Black: 31
3Q
White: 44
Black: 47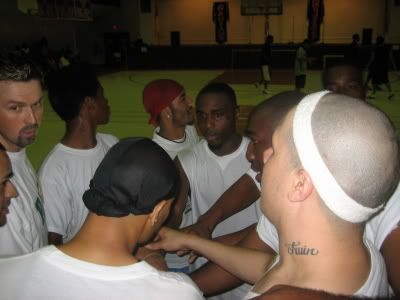 Trailing slightly, the White Tee team regroups.
But alas,
like the Houston Rockets
, the White Team couldn't close out the 4th quarter and ended up losing by ten (W: 57 B: 67).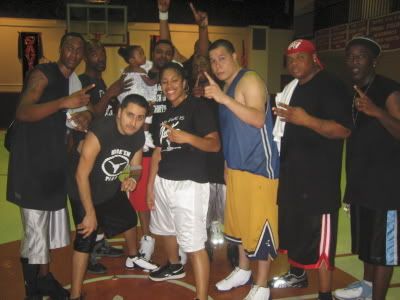 Black Tees celebrate.
At the end of the night,
Richard Hollis
performed his R&B cut "Jesus Saves" and
Von Won
gave a quick altar call / group "Sinnners Prayer" recitation.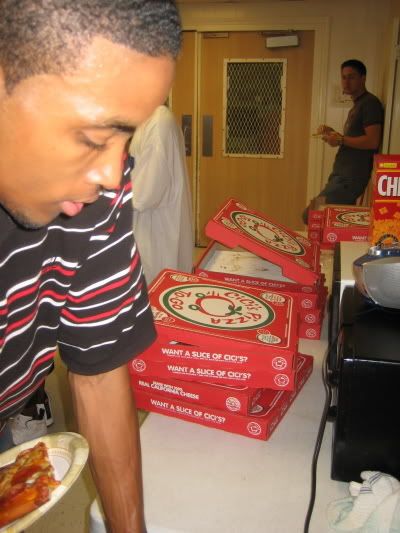 After that, we all retreated to the church school cafeteria for some Cokes and pizza.
Faces in the crowd included:
The Pauls
(Holy Hip Hop's Most Supportive Family), the rest of the
Bound 4 Glory Team
,
Still Trill Christians
, and
DJs Wiz and Revelation
from
Gospel 92.1 FM.
I know Real Talk Ministries has been having these 4th Fridays Fellowships and Bible studies for a while now and, sad to say, this was the first one I was able to attend. (In fairness, I DOES take me over an hour to hit that side of town from my crib.)
But I hope to be able to hit more of them in the future and am once again encouraged by the unity shown between gospel rappers in this city and really like that we're getting to know one another outside of a concert setting.