Lots and lots of news and posts to catch up on this Memorial Day weekend so stick with me:
Two New Arrivals: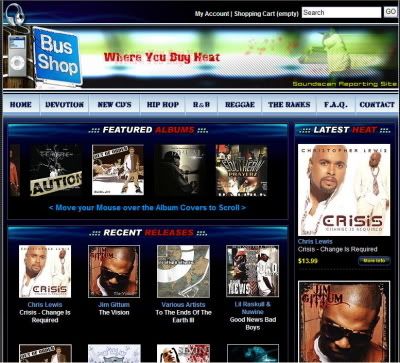 #1 - The brand new
Bus Shop
debuted this week. You've always known this is the spot where you "buy heat", but up until now it was always in the form of shiny discs.
Now - you can get your
download
on for the universally-friendly $0.99 per track.
Anyone that knows Bus knows this man is a great giver and supporter of Christian rap. So
stop by
, BUY, and show some love.
#2 -
DJ Wade-O
is a daddy.
Nathan Josiah Harris
is now with us.
Send your boy some congrats
and wish he and Mommy some sleep - they'll need it!