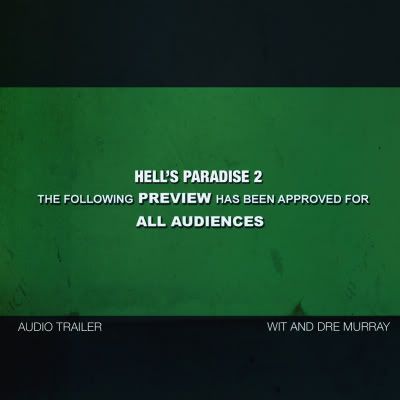 I told y'all it was coming.
Wit
&
Dre Murray
's
Hell's Paradise 2
is almost here.
I've had an opportunity to sample a few of the tracks and can say you definitely won't be disappointed. I won't post them here (they'll hit all your favorite CHH news and blog sites on
Tuesday, January 18
) but I
will
give you some details and feedback.
First, the facts:
Release date:

To be determined


Full title:

Hell's Paradise II: Mask Parade

Number of tracks:

10-12

Features:

Dre & Wit are treating this as more of a

Watch the Throne

type project so you'll hear more of Wit (who spits for the

Frontlynaz

crew too) on the mic. Also look for guys like: Sean Johnson, Eshon Burgundy and others
Cost: Although the first version was free, expect to pay a lil sumpin' sumpin' for this one. But don't act like it ain't worth it. Volume 1 was one of my Top 5 releases of 2009 and of Christian hip hop all-time. They gave you that one and a bonus version for nada so pay your respects (literally) and support the craft. Look for it at

invisiblegorilla.net



Now, the music:
The tracks I've heard so far include "HP2" and "All Part of the Plan."
HP2:

Definitely carries over the feel of HP1 but with some fresh updates to the sound and lyrics. The story continues...


All Part of the Plan:

This one's mostly a Wit song with a nice sample from Coldplay's "X&Y." You get their moodiness with some boom bap and fast rap. This will be the one your girl will request you play first whenever you're on a trip in the whip together.
There's also a bonus track called "Ego" that's been floating around. It won't be a part of the project, but in case you get a chance to listen, here's what you'll find.
"Ego":

Sounds like a G.O.O.D.

Friday

track with the beat, run time, multiple guests, and "Sean Legend." And S. Johnson surprised me, dude raps the first verse (I didn't even know he could flow) and it's cold.
The artwork above is supposed to be the cover joint so I'm guessing we can expect another theatrical type affair.
Get your popcorn ready. **T.O. voice**