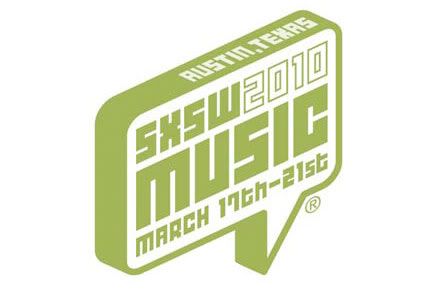 Houston, TX – February 8, 2010 –
South by Southwest (SXSW)
, the premier Austin-based company dedicated to building and delivering conference and festival events for entertainment and related media industry professionals, has invited back several Houstonians to organize the Christian hip hop showcase at this year's affair.
Taking place
Saturday, March 20
at Austin's
George Washington Carver Museum and Cultural Center
,
DaSouth.com presents The Life in Hip Hop
will showcase performances from some of gospel hip hop's most polished performers.
Houston's
Bobby "Tre9" Herring
,
Jimmie McDowell
, and
Jason "Sketch the Journalist" Bellini
were personally offered the opportunity by
Matt Sonzala
, a respected independent rap promoter who is the official hip hop booker for SXSW, and asked to help organize this unique platform.
"Last year's event was such a smashing success that we packed out the venue and even had to turn away over 100 fans," Tre9 said.
"This year we're going to continue to build our roster and are excited to offer live web streaming video for those that cannot attend."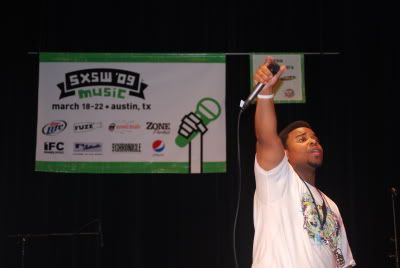 Photo by Sketch the Journalist
This year's performers for the
DaSouth.com Presents The Life in Hip Hop
stage include:
Tedashii

– (Dallas, TX – Reach Records) www.reachrecords.com

FLAME

- (St. Louis, MO - Cross Movement Records) www.flame314.com

k-Drama

- (Cincinnati, Ohio) www.myspace.com/kdrama

D-Maub

- (Cincinnati, Ohio) www.OneRouteEntertainment.com

big Al

- (Monroe, Louisianna) www.bigalmusic.net

Dre' Murray

- (Oklahoma) www.dremurray.com

Tre9

- (Houston, TX) www.myspace.com/tre_9

The WARRIORS ATX

(Austin, TX) www.Warrioratx.com

S.OM. (Soldiers On A Mission)

– (Houston, TX) www.myspace.com/soldiersonamission

Von Won

– (Houston, TX) – www.vonwon.com

Gifted Da Flamethrowa

– (Houston, TX) – www.flamethrowa.com

Bizzle

- (Houston, TX) - www.myspace.com/playbizzle

Additional performers will be announced at a later date. Admission to all parts of this distinctive stage will be
free of charge
and
open to the community
.
A few sponsorship opportunities and performance slots are still available. Inquires should be directed to
tre9@dasouth.com
.
"This is a huge opportunity for gospel rap as a whole and we plan to represent our genre, and most of all, our Lord, to the fullest," Sketch the Journalist said.
For more information visit:
http://www.ci.austin.tx.us/carver/
or
www.dasouth.com
.
Related:
2009 SXSW Photo Recap