I was going through my notes recently and realized I'm behind on a few photo recaps.
So here are some pics and details from the
Holy Hip Hop 4 Hunger event
organized by
Von Won
that took place on 9/11/09 at the prestigious
Rice University
in Houston, Texas.
SXE's
Trevor Lee
started things off with his brand of acoustic rap and worship.
DJ Wiz
from Praise 92.1 FM held down the mixing board.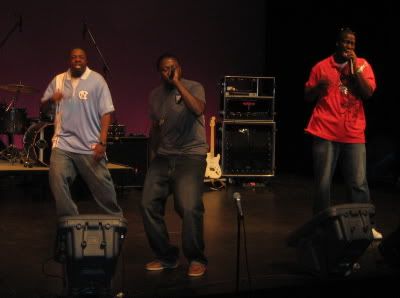 The Holy Hot Boyz
brought some (gulp) "Crunk & Praise."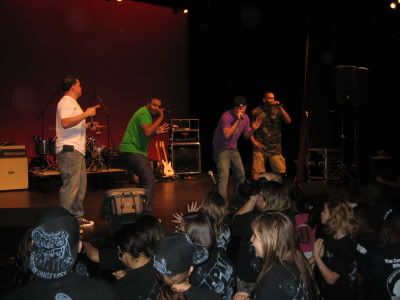 S.O.M.
fought sound problems to perform "Fiyah Starter" and
Chizzle
reminded us that this event was meant to combat both physical and spiritual hunger.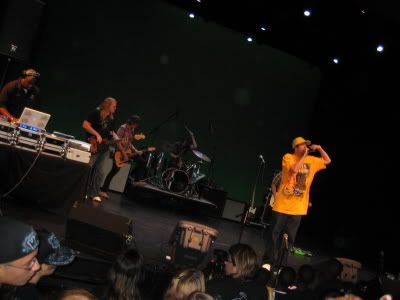 Tre9
rocked out with the band Southerland and did a couple of live throwback joints like "The Godfather."
Yessir,
Bushwick Bill
was in the house and somewhat freestyled his set with the band. He spit "Takin' It Back" and "Spiritual Warfare" from his
Testimony of Redemption
Christian rap album (available now
here
) and kicked a verse acapella.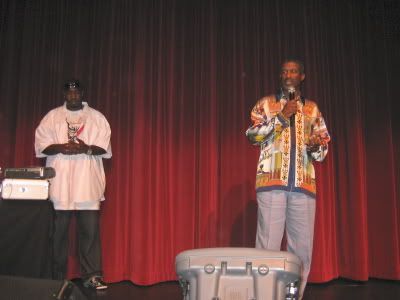 Von presented a "Local Servant" award to
Pastor Sam Harris
(aka J Xavier's father/manager.)
J Xavier
brought some of his Christian remakes to mainstream songs like "Always Strapped," "Best I Ever Had" and "Rhythm Nation."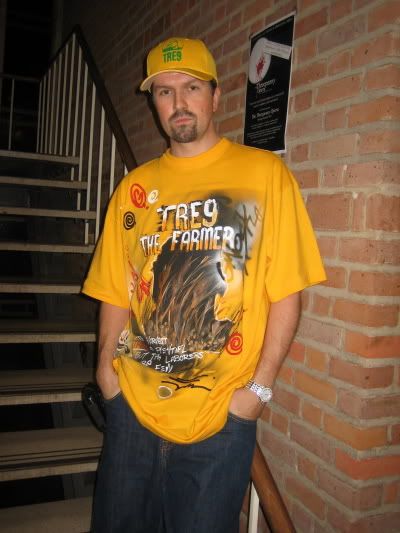 Tre9
was spotted with a custom
Ginosko
tee.
The W.A.R.R.I.O.R.S.
came down from Austin to push their "For Christ I live / For Christ I die" anthem.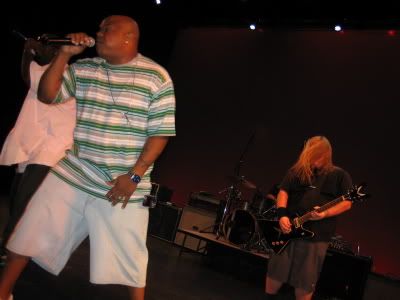 Gifted da Flamethrowa
did a stellar rendition of "Want Some/Get Some" with punk rockers
The Shiny Darks
.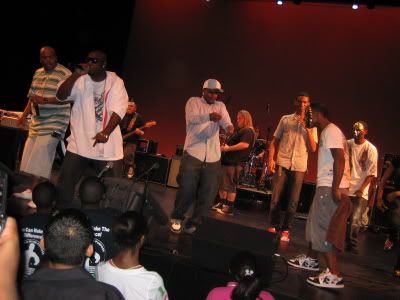 Von Won
's set with
The Shiny Darks
even brought out some masked krump dancers.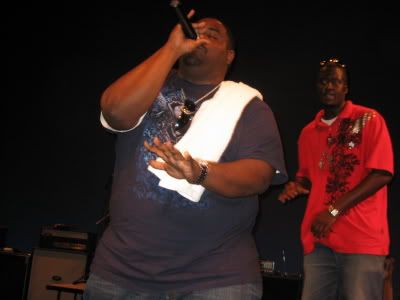 Big Al
got us all clappin' to hits like "Get Low," "Get High," and "Rest of My Days."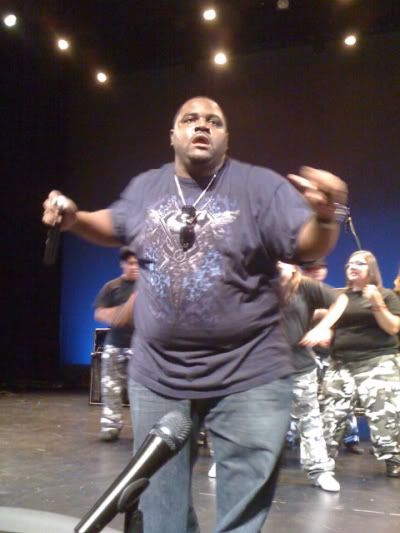 Al
showing off his "Big Boy Dance."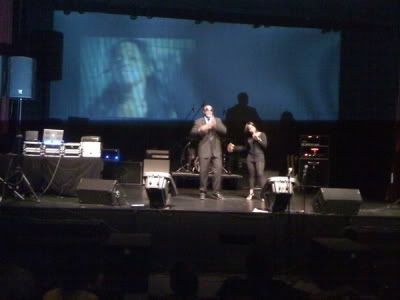 That night,
Von
debuted the video for and performed his touching "I Missed That Day" song. Watch the final version
here
.
Afterward, everyone headed downstairs for meet-n-greets and to turn in their canned food donations.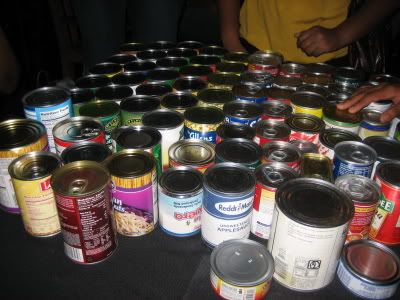 Holy Hip Hop 4 Hunger brought in the goods for the needy.
This was Von's 3rd HHH4H event. It looked to be a success and something he'll organize again in 2010.
UPDATE: I just found this video of Still Trill Christians performing their "No Sex" anthem (you might have seen on BET's 106 & Park). Enjoy.