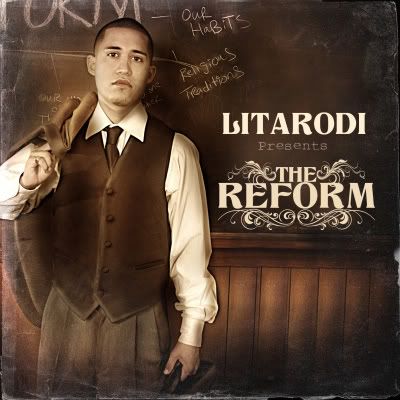 H-town's
Lita Rodi
is set to celebrate the release of his exciting new project with a blowout concert on
November 14, 2009
. "The Reform," Rodi's third Christian rap album (5th overall) takes on a classic old school, "early America" feel with an urgent charge of spiritual reformation.
The concert will take place at Sagemont Church (11600 Hughes Rd, Houston, TX 77089) from 5pm - 8pm. Admittance is 100% free. Additional music ministers that night include
Ras (aka Lil Raskull), Inner Fire, Purposed
, and the
Fountain of Praise Drill Team
. Pastor Sammy Lopez will also bring a message.
Be there early (doors open at 4:15pm) to pick up your copy of "The Reform."
Connect with Lita Rodi & listen to music clips at:
www.myspace.com/litarodi
Watch the promo video below: