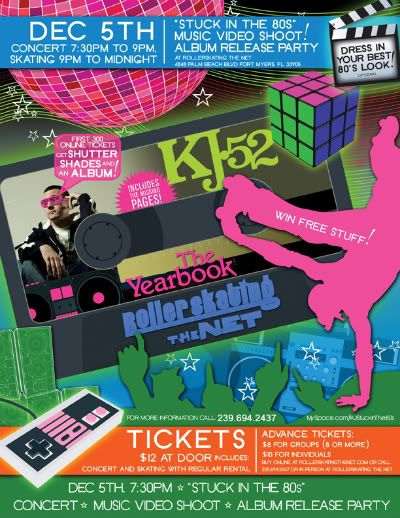 Man, if I was in the F-L-A I know I'd be there. Get your concert on, skate on, and be in KJ's next new video: "Stuck in the 80's."
I had the chance to interview him last night for an upcoming cover story in
Tha Message Magazine
and he told me that not only does he have a
"Zach Morris"-sized cell phone
to rep the decade, but he's even got one that's about half the size of his body. And y'all know Tweezy is a tall dude.
If the video is half as crazy as
his last one
then you know it's going to be a fun time.
Also check out:
http://www.myspace.com/kjstuckinthe80s
And here's another clip with some more info from the man himself.