I happened to be out and about on Saturday and figured I'd swing by the
Broadway Block Party
outreach to check out some of our local artists in action. Here's a quick photo recap for those that couldn't do the same.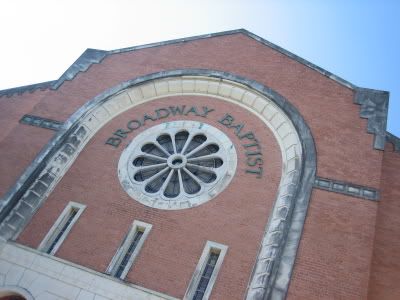 The locale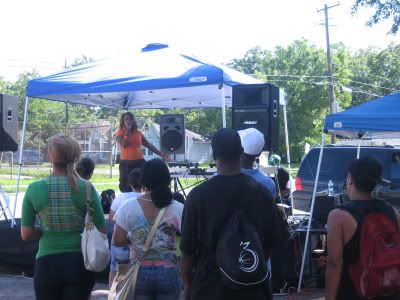 Bound 4 Glory's Zeeda takes the stage.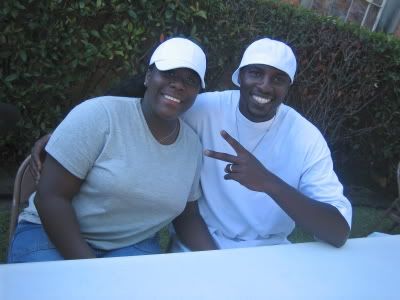 TruVine and his lovely wife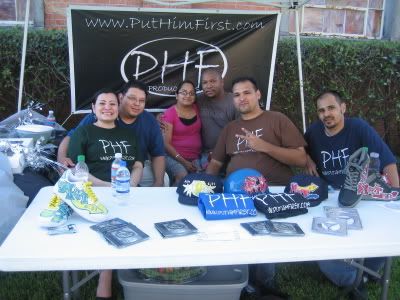 The PHF Family representing (yes, that's Enock in the background)
CRS told me about a ministry they have with a community in Corsicana, TX where they buy new
Starbury basketball shoes
from Steve & Barry's and tag them up with some paint and Scripture verses and give them out to kids for free.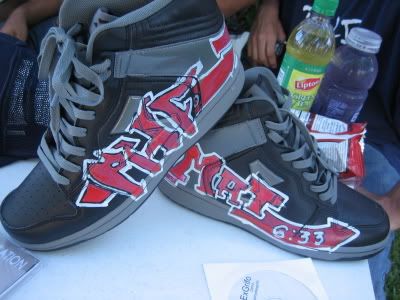 More work from CRS - what a dope concept.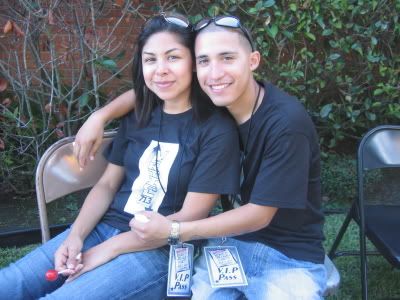 Barbie and Lita Rodi from Vertical 713 who helped organize the event
DJ Ovadose attempts to cool off from the near triple-digit heat.
Enock (who was celebrating his birthday) with daughter Jana (pronounced Ya-Na)
I didn't stay for the whole event and know there were a lot more guys that performed and volunteered that I didn't hit. Hope this gives you some idea of what went on though.
Keep and eye out for the Enock comeback too.