Just a quick post to let you know I'll mos def have a photo recap of the 1st Ever Christian Hip Hop Showcase @ SXSW. It just won't be today.
I spent an extra day in Austin with the wifey, haven't had a chance to load in all the photos, and am about to head out to catch
Braille
's "Cloud Nineteen" show at a mission here in Houston.
But know that it was a FANTASTIC event! Here's at least one pic to whet your appetite.
Talk to you soon.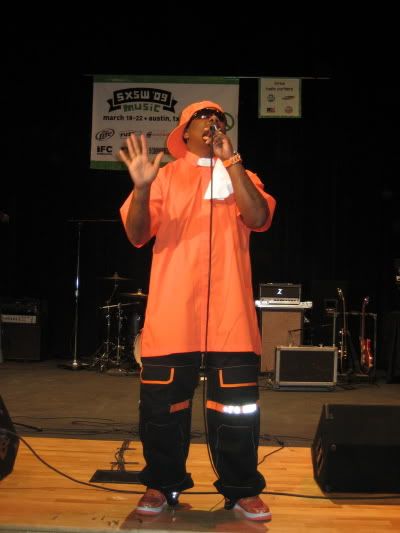 Dooney da' Priest @ the SXSW stage
Photo by Sketch the Journalist