Sorry I've been lax on the blog lately (and trying to spell everything with a "z" at the end.)
Here's a little promo clip for a
FREE
Canton Jones
concert going down this Thursday (Sept 11) in Huntsville, Texas (home of my alma mater -
Eat 'Em Up Kats
!) I don't own any of his music and never seen him live, but given his following, it should be a good one.
And a just over a week later
KJ-52
will be back in The Woodlands for a show and video shoot.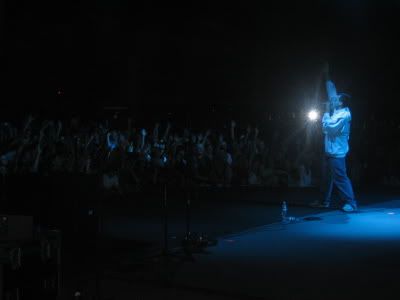 Photo by Sketch the Journalist
It's on
Friday, September 19
and will be filming a video for an unreleased song called "Keep Shining" with former
SOI
partner
Goldenchild
(not SOM's
Chizzle
.)
It's
FREE
and dude always puts on a good show.
Fellowship of the Woodlands
One Fellowship Drive
The Woodlands, Texas 77060
View Larger Map