Former holy hip hop producer/rapper
Stikk
(who banged out beats for cats like
Southern Gospeltality, Lil Raskull, Enock
, and others) is now rollin' with an electric guitar and taken the stage name of
Stephen Oran
.
I was able to check out his brand of black rock (think
Lenny Kravitz
or
Prince
) at
The Engine Room
in Houston last night. Photos are below.
You can listen to his new stuff at:
www.myspace.com/stephenoran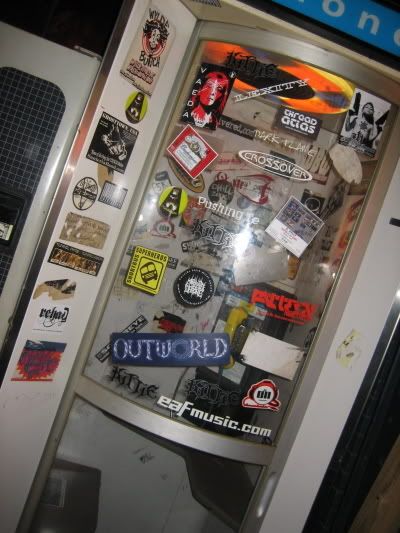 The Engine Room has a definite funk/alternative vibe. A phone booth in the back of the club caught my eye due to all of the band stickers on it - particulary one from the
Tunnel Rats' Tunnel Vision album
from several years back. (It's on the left side, second from the bottom.) I guess some HHH fans/street teamers have already been there and left their mark.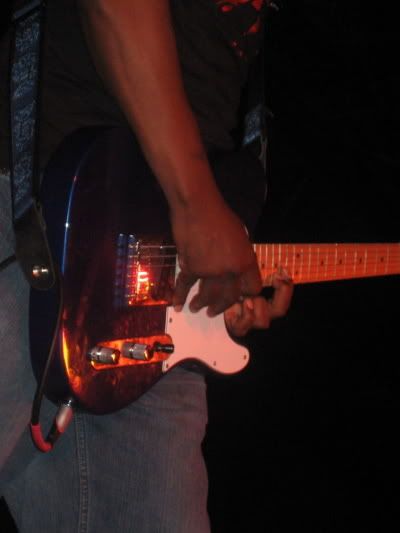 You can't really tell from any of the photos, but dude's got an all-girl band with one on the keys and another on the drums. His explanation for it? "Cuz, I'm fly like that."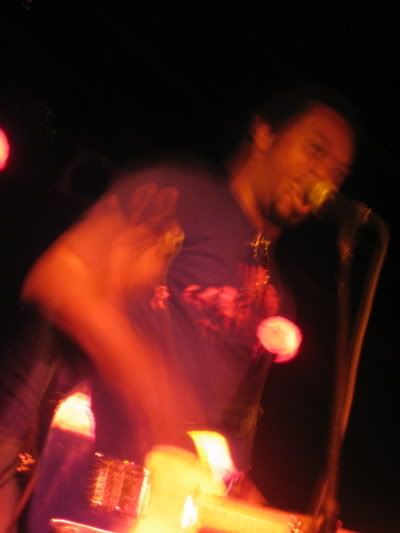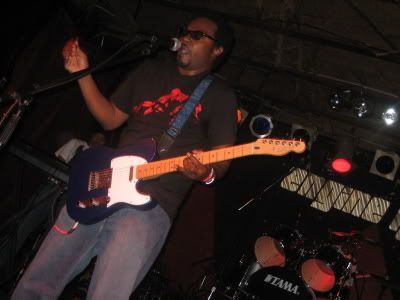 The very first time I saw Stikk was at the SGR debut release party at Glory 2 Glory (back in 1999?) and he was playing electric guitar for one of Son of Jesse's tracks.
Kinda cool to see it come back around to that now.