I'm mad, mad late with these pics of
The Listener Project's
show from *gulp* November(?), but still wanted to share. He's got a few shows in Texas this week (Katy tomorrow night / Austin later this week) for the SxSw festival so do check him out if you can.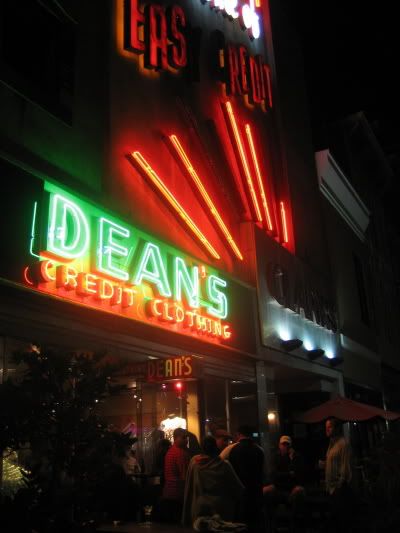 Dean's Credit Clothing bar/club was the spot in downtown Houston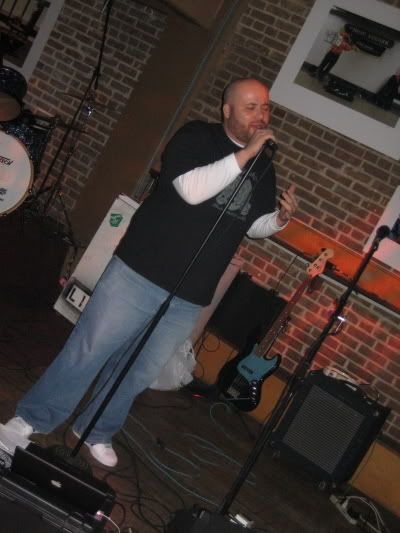 Event organizer Derrick Fury opened up with some rappity raps.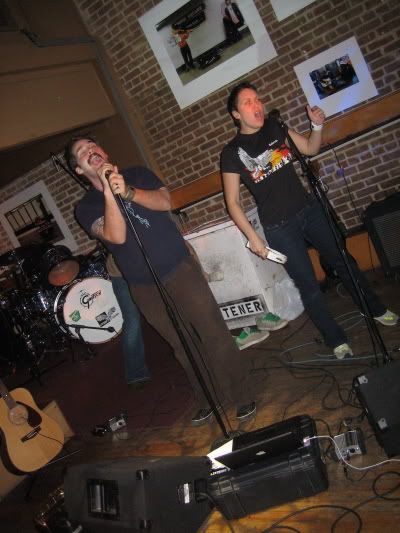 Listener and his wife Kristen
Yep, that's a washing machine and yep, they do use it as an instrument. Peep the YouTube clip below.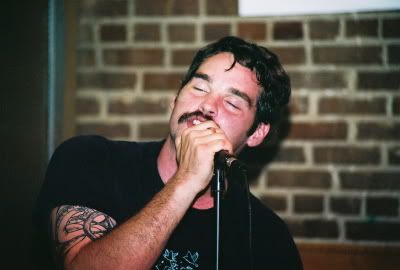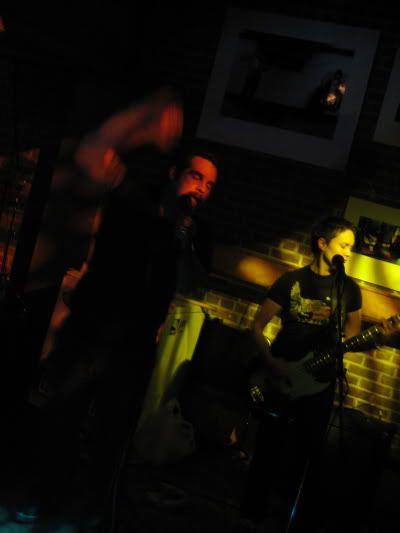 Mr. and Mrs. Fury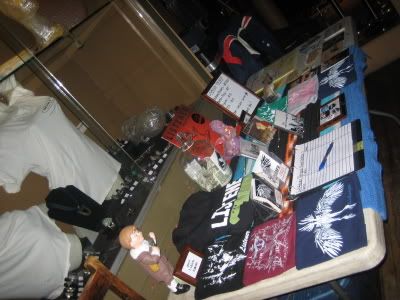 I love this dude's merch table. The ceramic pilgrims and wolves really set it off.
Catch my man bangin the washing machine in the clip below. About 1 minute in the camera gets in close enough for you tell what's going on.
Listen to more from The Listener Project by clicking
here
.
Check our photos from his last H-town stop by clicking
here
.