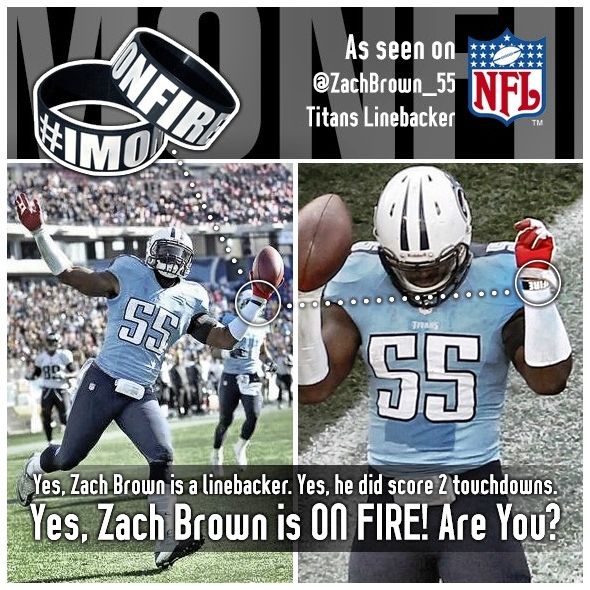 It appears that Tennessee Titans' rookie linebacker Zach Brown truly is "on fire."
After achieving two sacks in a recent Monday Night Football game against the New York Jets (where he was seen
sporting the #IMONFIRE wristbands from hip hop worship artist Rawsrvnt
) he followed it up with a
record-tying two interceptions for touchdowns
against the Jacksonville Jaguars on December 30.
"It's awesome to see an athlete like Zach who is so upfront about his faith do so well on the football field," Rawsrvnt said.
"His passion for the game is evident and even though I'm from Miami, it feels like I'm starting to become a Tennessee Titan fan," the rapper joked.
Fans wanting to get their own #IMONFIRE apparel can order them online
here
or ReTweet this story (including tags for @Rawsrvnt, @ZachBrown_55, and #IMONFIRE) for a chance to receive a wristband or two from the artist himself.